About
THIS BOOK WAS BASED ON A TRUE STORY that occurred during the summer of 2016 when the author and her children stopped for a quick bite at a Mexican restaurant near their favorite playground in Tribeca.  After the real Just Bunny was rescued, the author wanted to find a way to thank the brave men and women of the FDNY. She, too, had been rescued from a fire in her apartment building on April 16, 2007, and therefore knew firsthand of their bravery and selflessness.
A portion of the proceeds from the sale of this book will be donated to the NYFF Burn Center Foundation in recognition of the service and sacrifice of the men and women of the FDNY. 
The author plans to expand Just Bunny into a series highlighting the people and organizations who make New York City run and keep New Yorkers safe.  Although essentially New York-based stories, these books hope to inspire respect and gratitude for Firefighters, police officers and public servants everywhere! Stay tuned for the next title in the series Just Bunny and the Great Police Pursuit.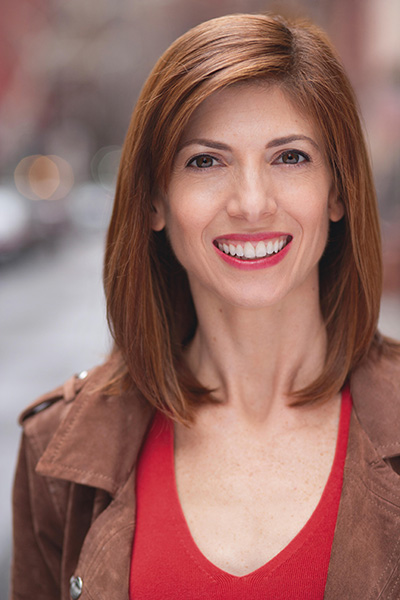 Jeanne LaSala Taylor is an actress and children's book author. She is a proud graduate of the University of Virginia (BA English) and UC Irvine (MFA Acting). A Manhattan resident for 20 years, Jeanne now lives in Larchmont, New York, with her two daughters; her husband; her dog, Hudson (named for the street in the West Village); and, of course, Bunny. 
Jeanne is available for interviews, events, and appearances. For book or press inquiries, please contact Chris Baker at [email protected].
Follow Just Bunny on all his adventures!

@justbunnybooks

 @justbunnybooks

 @justbunnybooks
Want to leave a blurb?  Tell us your thoughts? Share your stories? We'd love to hear from you! 
Contact us at [email protected]
Great Big Bunny Hugs!
Thank you to all of Bunny's Posse, those generous folks who supported the Kickstarter campaign that brought this book to life:
Adam Bach
Lynn Nugent Bagwan
Katti Barenblatt
Elena Barnabei
Justin Bell
Beatrice and Max Bereano
Danielle Beshar
Matt Boyle
Michael Brabham
Andrew Brausa
Joan Carey
Vanessa Cibelle
The Connolly Family
Sarah Constantine
The Crecion Family
Dina Cuomo
Miriam Donaldson
Mehan Dossani
Sharmeen Dossani
Caitlin Duffy
Kathy Farley
Cheryl Farone
Magda and Francois Ferre
Karen Fisher
Lisa Garofano
Betsy Goldman
Shannon Haines
Parimah Hassouri
Kate Herod
Tara Hinkle
Virginia, Roth, Audrey and Charlotte Hinkle
Erik and Margaret Hirsch
Denise Hoff
Megan Howard
Hannah Huang
Cathey Humphreys
Carolyne Hynes
Heidi T. Kalison
Christy Kidwell
Katie Kishore
Claire Landon
Carrie and Tom LaSala
Stephen and Brigitte LaSala
Steve and Ginny LaSala
Paula LaSala LeFebvre
Deborah Maher
John Malnati
Larry Manogue
Jill Mar
Eleanor Mastriano
Scott McBride
Chris Meade
Claire M. S. Meade
Sara Allen Mischler
Mandy Muller
West Naze
Joan Niehoff
James Noonan
Richard Padro
Elizabeth Philp
Jennifer Pierce
Salma Rahmathulla
Daniela Rapp
Elizabeth Rapport
Janet Reardon
Charles Robertson
Leonora Rodriguez-Chomat
Richard Romagnoli
Suzanne Rydz
Mandy Schmieder
Diedre Schoo
Laurie Scott
Rachel Settle
Gillian Shelly
Susie Simon
Margaret Spellings
Mark Stancil
John Stanzione
Meg Ounsworth Steere
Olive Taylor
Jean Thompson
Jill Torres
Jude Weaver
Mimi Young
Bob Yule